How Do You Talk to an Angel
The Heights
1618542396
Can't Fight the Moonlight
Leann Rimes
1618542190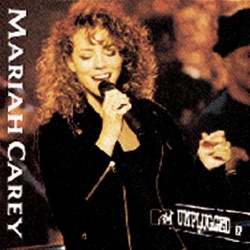 Emotions
マライア・キャリー
1618541633
Grenade
Bruno Mars
1618541420
What's Love Got to Do With It
Tina Turner
1618541015
You Make Me Wanna...
Usher
1618540715
Hush Hush; Hush Hush
The Pussycat Dolls
1618540485
Mercy
Shawn Mendes
1618539967
Sleeping Child
Michael Learns to Rock
1618539788
Midnight Sky
Miley Cyrus
1618539532
View more
Class 95 live
Class 95 FM is an adult contemporary radio station broadcasting from Singapore.
Class 95 claims to be the most popular English radio station in Singapore, broadcasting Singapore's best mix of music.
Class 95 provides the best music mix from the 80s to today's Pop hits.
Main Programs
Muttons in the Morning
Lunchbreak with Yasminne Cheng
Music Marathon with Sophie Gollifer
Cartunes with Jean Danker
Love Songs with John Klass
Categories:&nbsp
Adult Contemporary
Top Songs
Last 7 days:
1. Maroon 5 - Beautiful Mistakes
2. The Weeknd - Track 11
3. ATB - Your Love (9PM)
4. Why Don't We - TRACK 2
5. Justin Bieber - Anyone
6. Olivia Rodrigo - drivers license
7. Pink Sweat$ - At My Worst
8. Ariana Grande - test drive
9. Bebe Rexha - Baby, I'm Jealous (feat. Doja Cat)
10. Shawn Mendes - Track 5
Last 30 days:
1. Bebe Rexha - Baby, I'm Jealous (feat. Doja Cat)
2. The Weeknd - Track 11
3. Maroon 5 - Beautiful Mistakes
4. Shawn Mendes - Track 5
5. Pink Sweat$ - At My Worst
6. Why Don't We - TRACK 2
7. Olivia Rodrigo - drivers license
8. Nathan Hartono - I'm Fine
9. Justin Bieber - Anyone
10. Sam Smith - Kids Again
Contacts
Social networks
Share
Comments