Once Bitten, Twice Shy
Great White
1611156472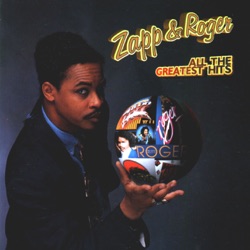 More Bounce to the Ounce
Zapp
1611156158
Escapade
Janet Jackson
1611155633
Need You Tonight
Inxs
1611155473
Relax
Frankie Goes to Hollywood
1611155252
Young Turks
Rod Stewart
1611154892
Mama Used to Say
Junior
1611154685
Twilight Zone
Golden Earring
1611154210
Sweet Freedom
Michael McDonald
1611153981
Take Me Home (2016 Remastered)
Phil Collins
1611153436
View more
The Big 80s Station - live
Playing The Big Hits From The Big City!
The Big 80s Station is an online radio channel that live streams globally and 24/7 the greatest hits that defined the 80s, selected by radio personalities from that decade. The channel is part of Big Sticks Broadcasting Corporation, a NY based media consultant for radio.
Frequencies The Big 80s Station
New York: Online
View more
Top Songs
Last 7 days:
1. The Escape Club - Wild Wild West
2. Cedric Gervais - Things Can Only Get Better
3. Gary Numan - Cars
4. Erasure - Chains of Love
5. New Order - True Faith
6. Reflex - The Politics of Dancing
7. Naked Eyes - Always Something There to Remind Me
8. ABC - Poison Arrow
9. ABC - Be Near Me
10. Soft Cell - Tainted Love / Where Did Our Love Go
Last 30 days:
1. Big Lo$ - 80s Band
2. Thompson Twins - Doctor! Doctor!
3. Gary Numan - Cars
4. Taco - Puttin' On the Ritz
5. Devo - Whip It
6. The Escape Club - Wild Wild West
7. A Flock of Seagulls - I Ran (So Far Away)
8. Reflex - The Politics of Dancing
9. Men Without Hats - The Safety Dance
10. New Order - Bizarre Love Triangle
Contacts
Website:&nbsp
thebig80sstation.com/
Address:&nbspBig Sticks Broadcasting Corporation 131 Waterford Road Island Park, NY 11558 USa
Telephone:&nbsp516) 960-2737
E-mail:&nbsprequests@thebig80sstation.com
Social networks
Share
Comments