All Together Now
The Farm
23 hours ago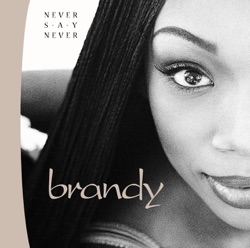 The Boy Is Mine
Brandy
23 hours ago
The Sign
Ace of Base
23 hours ago
Maria Maria (feat. The Product G&B)
Santana
23 hours ago
Rhytm Is a Dancer
Ballroom Club
23 hours ago
Hurt so Good
Jimmy Somerville
23 hours ago
Unbelievable
Emf
23 hours ago
What a Girl Wants
Christina Aguilera
23 hours ago
Breakdance
Irene Cara
23 hours ago
All I Really Want
Alanis Morissette
23 hours ago
View more
LOVE 90's - live
The 90's Paradise!
For those who can't get enough of the 90's, LOVE 90's radio station is here to satisfy your cravings. Hailing from Australia, this station is all about celebrating the unforgettable tunes that made the 90's such a memorable time in music history. Whether you're a fan of pop, rock, dance, or hip-hop, LOVE 90's has got you covered with a diverse playlist that'll have you singing along in no time.
What sets LOVE 90's apart is its commitment to delivering a well-rounded listening experience. The station's lineup features a variety of shows that cater to different tastes, ensuring that there's always something fresh and exciting to look forward to. So, if you're ready to take a trip back in time and relive the magic of the 90's, tune in to LOVE 90's and let the good times roll.
Frequencies LOVE 90's
Lisbon: Online
Top Songs
Last 7 days:
1. Depeche Mode - Enjoy the Silence
2. Jimmy Cliff - I Can See Clearly Now
3. オアシス - Don't Look Back In Anger
4. The Rembrandts - I'll Be There for You
5. Guru Josh - Infinity
6. Annie Lennox - No More "I Love You's"
7. The Farm - All Together Now
8. Dido - Thank You
9. Lisa Stansfield - Change
10. Scatman John - Scatman (Game Over Jazz)
Last 30 days:
1. Céline Dion & R. Kelly - I Believe I Can Fly
2. Amy Grant - Baby, Baby
3. Depeche Mode - Enjoy the Silence
4. Eagle-Eye Cherry - Save Tonight
5. Jimmy Cliff - I Can See Clearly Now
6. オアシス - Wonderwall
7. オアシス - Don't Look Back In Anger
8. Aerosmith - I Don't Want to Miss a Thing
9. Guru Josh - Infinity
10. Rednex - Cotton Eye Joe
Share
Comments