96.3好FM live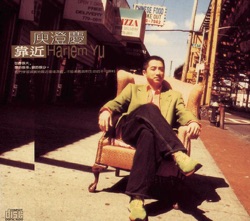 無所不在
Harlem Yu
23 hours ago
给我你的手
张婧如
23 hours ago
Have No Choice But Leave You
郭富城
23 hours ago
情字
林慧萍
23 hours ago
不再让你孤单
陈宁
23 hours ago
蔷薇之恋
楊燕
23 hours ago
有了你的爱
何静
23 hours ago
以為你都知道
張雨生
23 hours ago
男人不该让女人流泪
罗海英
23 hours ago
黑蝴蝶
黃琦茵
23 hours ago
View more
96.3好FM live
好歌 ,好FM
新加坡23年来,全新的中文电台!
96.3好FM,以"好歌 ,好FM"为口号,96.3好FM主打80、90年代最精彩动听的好歌!
Brand new Chinese radio station in 23 years, 96.3好FM, (96.3 Hao FM) targets mainly on well-learned digital migrants between the age of 45 to 54 and plays all the classic hits you may have forgotten.
As its slogan dictates, "Great Songs, Hao FM", be sure to tune in to all the familiar mandarin pop tunes from the 80s and 90s, classic hits by Wan Fang, Winnie Hsin, Emil Chau, Faye Wong, Jacky Cheung and our very own local Xin Yao.
As part of the SPH Chinese Media Group, the station gets hold of the most updated news and information from the news room; coupled with the informative insights provided by experts of different professions.
Bite-sized capsules formulated from topics on lifestyle, healthcare and finance/wealth planning, 96.3好FM, (96.3 Hao FM) is the all-in entertainment and information station to tune in to.
Categories:&nbsp
80s, 90s
Top Songs
Last 7 days:
1. 陶莺芸 - 莺莺操琴
2. Where Chou - 約定
3. 高明瀚 - 最後的愛
4. 宇翔 - 心有独钟
5. Kevin Lin - 為愛往前飛
6. 鄒暢 - 让每个人都心碎
7. 史明 - 曾经爱过
8. 陈淑桦 - 滚滚红尘
9. 刘翎 - 是不是这样的夜晚你才会这样的想起我
10. 陈洁仪 - 分心
Last 30 days:
1. 陶莺芸 - 莺莺操琴
2. 陈洁仪 - 分心
3. Chris Yu - 你连笑起来都不快乐
4. 陈宁 - 当你孤单你会想起谁
5. 叶倩文 - 晚风
6. 宇翔 - 心有独钟
7. 陽帆 & Jody Chiang - 沒有你的日子
8. 陈淑桦 - 滚滚红尘
9. 高山 - 人生如梦
10. 黎姿 - 給你吧
Contacts
Social networks
Share
Comments