Immortality
Céline Dion
23 hours ago
The Promise
When In Rome
23 hours ago
Stickwitu
The Pussycat Dolls
23 hours ago
She's All I Ever Had
Eros Ramazzotti & Ricky Martin
23 hours ago
The Way You Love Me
Karyn White
23 hours ago
Rumors
Timex Social Club
23 hours ago
I Like the Way (The Kissing Game)
Hi-Five
23 hours ago
Are You Gonna Be My Girl?
Jet
23 hours ago
Only Happy When It Rains
Garbage
23 hours ago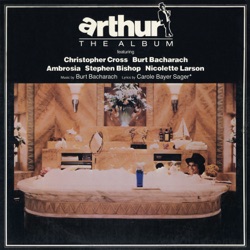 Arthur's Theme (Best That You Can Do)
Christopher Cross
23 hours ago
View more
ONE FM 91.3 live
Good Times, Greatest Hits
ONE FM 91.3 - it's all about the good times and greatest hits!
ONE FM 91.3 is an English music station playing REAL MUSIC REAL HITS targeting forward-thinking professionals ages 40 and above, appealing to both genders but heavily focused on men with a rising target of females.
The station's playlist features the likes of Bon Jovi, Guns N' Roses, Queen, Lenny Kravitz, Red Hot Chili Peppers, U2, Nirvana, Aerosmith, Led Zeppelin, AC/DC, Def Leppard and more.
Their interests include sports, lifestyle news, gadgets, dining out & health.
Categories:&nbsp
Pop Music
Top Songs
Last 7 days:
1. John Mayer - No Such Thing
2. Christina Aguilera - Fighter
3. Mono - Life In Mono
4. The Killers - Mr. Brightside
5. Los Lonely Boys - Heaven
6. C+C Music Factory - Gonna Make You Sweat (Everybody Dance Now)
7. Phantom Planet - California
8. Corona - Rhythm of the Night
9. Timex Social Club - Rumors
10. Matthew Wilder - Break My Stride
Last 30 days:
1. M2M - Mirror Mirror
2. Lifehouse - Hanging By a Moment
3. Los Lonely Boys - Heaven
4. Eminem - Lose Yourself
5. Beyoncé & Shakira - Underneath Your Clothes
6. John Mayer - No Such Thing
7. Carrie Underwood - Inside Your Heaven
8. Gareth Gates - Anyone of Us (Stupid Mistake)
9. Christina Aguilera - Fighter
10. Gnarls Barkley - Crazy
Related Podcasts
Contacts
Social networks
Share
Comments