She Looks So Perfect
5 Seconds of Summer
23 hours ago
Side to Side (feat. Nicki Minaj)
Ariana Grande
23 hours ago
Like A Saviour
Ellie Goulding
23 hours ago
Love Don't Die
The Fray
23 hours ago
Friends
Marshmello
23 hours ago
Wind It Up
Gwen Stefani
23 hours ago
Haven't Met You Yet
Haven't Met You Yet Band
23 hours ago
Done for Me (feat. Kehlani)
Charlie Puth
23 hours ago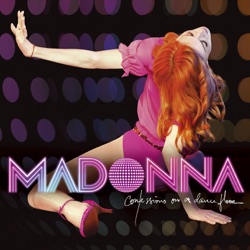 Hung Up
David Guetta & Madonna
23 hours ago
Everybody Talks
Neon Trees
23 hours ago
View more
Kiss 92 FM live
All the great songs in one place
By SPH Radio, Kiss92 is Singapore's first all-new radio station in 20 years.
It is also the nation's first radio station targeting women aged between 30 - 50, offering informative content for the modern, driven and savvy women.
With travel, health, beauty, wellness, parenting topics and the latest news updates, Kiss92 provides exciting and informative content to educate and inspire.
Accompanied with all the great songs in one place and iconic station events for continued engagement with the listeners, Kiss92 provides content that women love.
Top Songs
Last 7 days:
1. Ed Sheeran - Curtains
2. Dua Lipa - Last Dance
3. Preston Pablo - For Keeps
4. Padam Padam - Padam Padam
5. Kelly Clarkson - Some Kind of Miracle
6. lullaboy - cool
7. Coldplay - A Sky Full of Stars
8. Vance Joy - Fire and the Flood
9. Sezairi - It's You
10. James Arthur - Falling like the Stars
Last 30 days:
1. Coi Leray - Bops
2. Jason Derulo - Glad U Came
3. Ed Sheeran - Curtains
4. Jack Harlow - They Don't Love It
5. Taeyang - Shoong! (feat. LISA)
6. Niall Horan - Flicker
7. Jonas Brothers - Summer Baby
8. Stephen Sanchez - Only Girl
9. Rita Ora - Praising You (feat. Fatboy Slim)
10. JISOO - FLOWER
Related Podcasts
Contacts
Social networks
Share
Comments