thank u, next
Ariana Grande
23 hours ago
Miss Independent
Ne-Yo
23 hours ago
2 Become 1
Spice Girls
23 hours ago
Aftermath
Adam Lambert
23 hours ago
Party In the U.S.A.
Miley Cyrus
23 hours ago
Last Friday Night (T.G.I.F.)
Katy Perry
23 hours ago
Anyone of Us (Stupid Mistake)
Gareth Gates
23 hours ago
Stuck with U
Ariana Grande
23 hours ago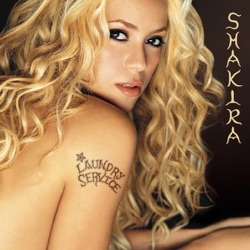 Whenever, Wherever
Beyoncé & Shakira
23 hours ago
Let's Dance
David Bowie
23 hours ago
View more
Class 95 live
Class 95 FM is an adult contemporary radio station broadcasting from Singapore.
Class 95 claims to be the most popular English radio station in Singapore, broadcasting Singapore's best mix of music.
Class 95 provides the best music mix from the 80s to today's Pop hits.
Main Programs
Muttons in the Morning
Lunchbreak with Yasminne Cheng
Music Marathon with Sophie Gollifer
Cartunes with Jean Danker
Love Songs with John Klass
Categories:&nbsp
Adult Contemporary
Frequencies Class 95
Kota Bharu: Online
Top Songs
Last 7 days:
1. Ed Sheeran - Overpass Graffiti
2. Taylor Swift - Message In A Bottle (Taylor's Version) (From The Vault)
3. Adele - Oh My God
4. Polo G - Better Days
5. Shawn Mendes - It'll Be Okay
6. The Kid Laroi - Stay
7. Jonas Brothers - Who's In Your Head
8. The Weeknd - One Right Now
9. Stephanie Poetri - I Love You 3000
10. BLACKPINK - Ice Cream
Last 30 days:
1. Anderson .Paak - Smokin Out The Window
2. Troye Sivan - Angel Baby
3. Ed Sheeran - Overpass Graffiti
4. Jonas Brothers - Who's In Your Head
5. Adele - Easy On Me
6. Diana Ross & Westlife - My Hero
7. Justin Bieber - Ghost
8. Taylor Swift - All Too Well (Taylor's Version)
9. 防弾少年団 - My Universe
10. Madison Beer - Reckless
Contacts
Social networks
Share
Comments